Reduce queues, maximize your customer service and learn about customer preferences
With option of a keyboard of up to 10 products. Supports up to 7 types of banknotes and dispenses 4 types of coins. Performs daily and periodic accounting (X, Z1, Z2). It can also read RFID or chip cards, issue barcode tickets and many more possibilities.
You can mount it on a base or on the wall to save space and integrate self-service in any location. Its exterior is completely customizable.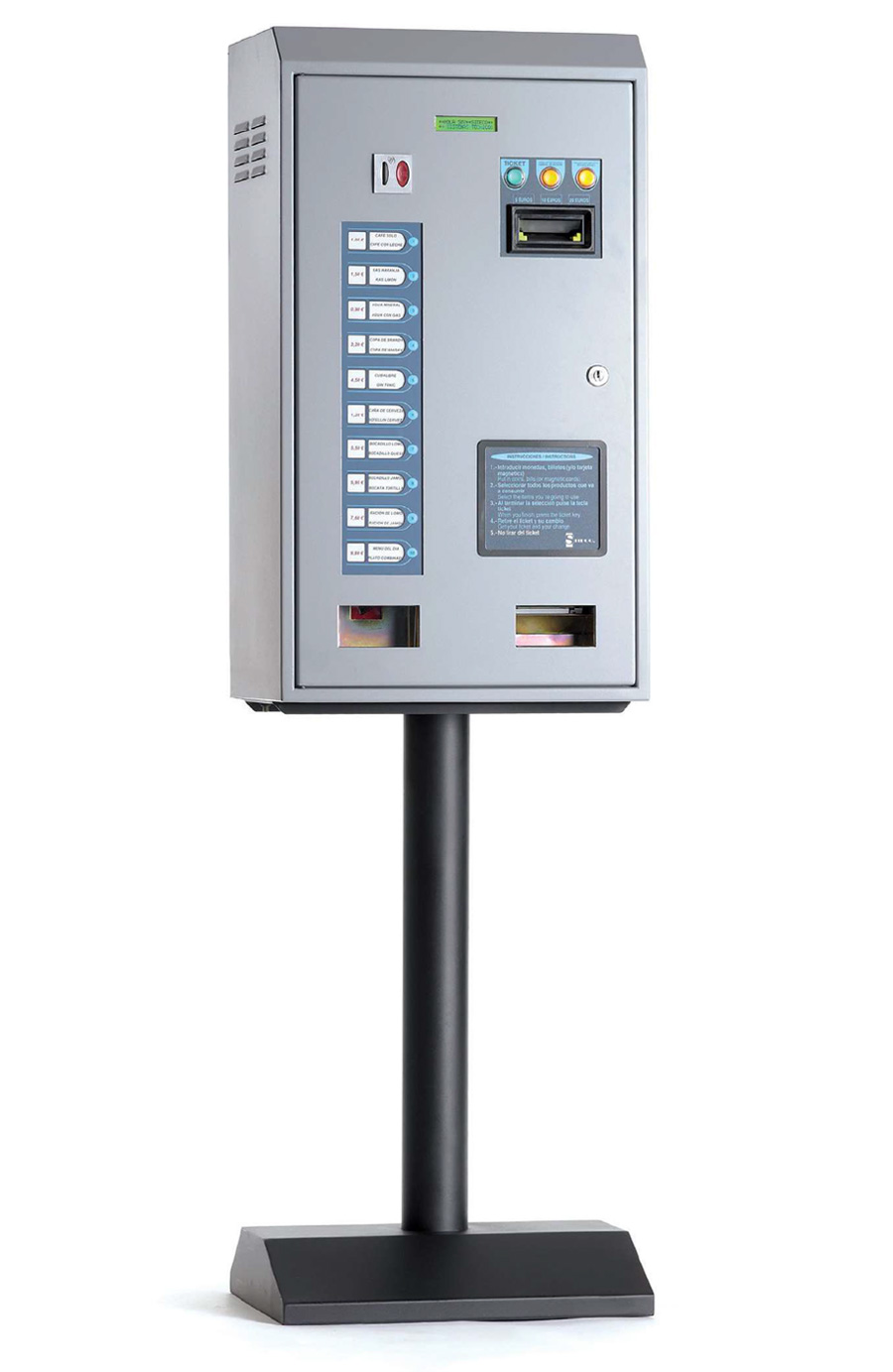 Product sheet in PDF (cas/eng)
Request more information
A long road travelled
Proven experience in the management and automation of payment systems
At SITECO, we have more than 20 years of experience in the management and automation of systems and applications for the sale, billing and/or payment in various sectors.
Our references speak for us

Automatic payment and ticket machines
Becolarra, 2 Pab. 25. 01010 Vitoria-Gasteiz (Spain)
Phone: (+34) 945 22 30 54
WhatsApp: (+34) 609 939 706
Email:
info@sitecosl.net
Our Services