Maximum functionality in a minimal space
The "TFT recharge" model is our most compact model, but it has all the same functionalities as any other automatic payment machine.
It is the best option for the management of charges and end user identification, since it allows you to associate each cash transaction with an end customer registered in your ERP.
All information will be in your cloud-based system, ensuring its security. It is a fast, effective and totally customized system.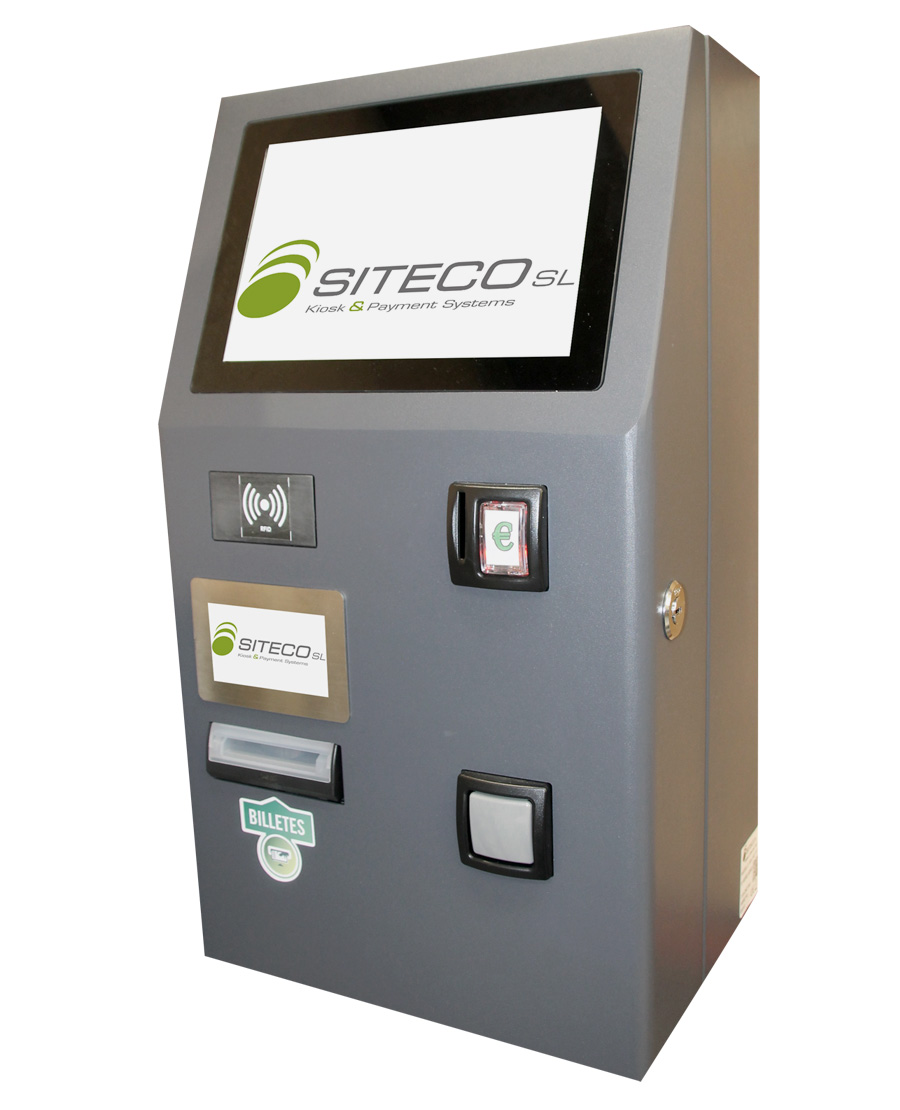 Product sheet in PDF (cas/eng)
Request more information
A long road travelled
Proven experience in the management and automation of payment systems
At SITECO, we have more than 20 years of experience in the management and automation of systems and applications for the sale, billing and/or payment in various sectors.
Our references speak for us

Automatic payment and ticket machines
Becolarra, 2 Pab. 25. 01010 Vitoria-Gasteiz (Spain)
Phone: (+34) 945 22 30 54
WhatsApp: (+34) 609 939 706
Email:
info@sitecosl.net
Our Services