It has of the most comprehensive button panels of payment machines on the market
Ticketing 5RC is the most classic ticket vending machine in our range. Professional, functional, adaptable and secure for self-service.
Many different applications can be installed on it, such as; sport complex management, security, ticket sales for bus stations, payment machines for marinas, and more.
It allows the incorporation of an additional component, as well as additional brand signage.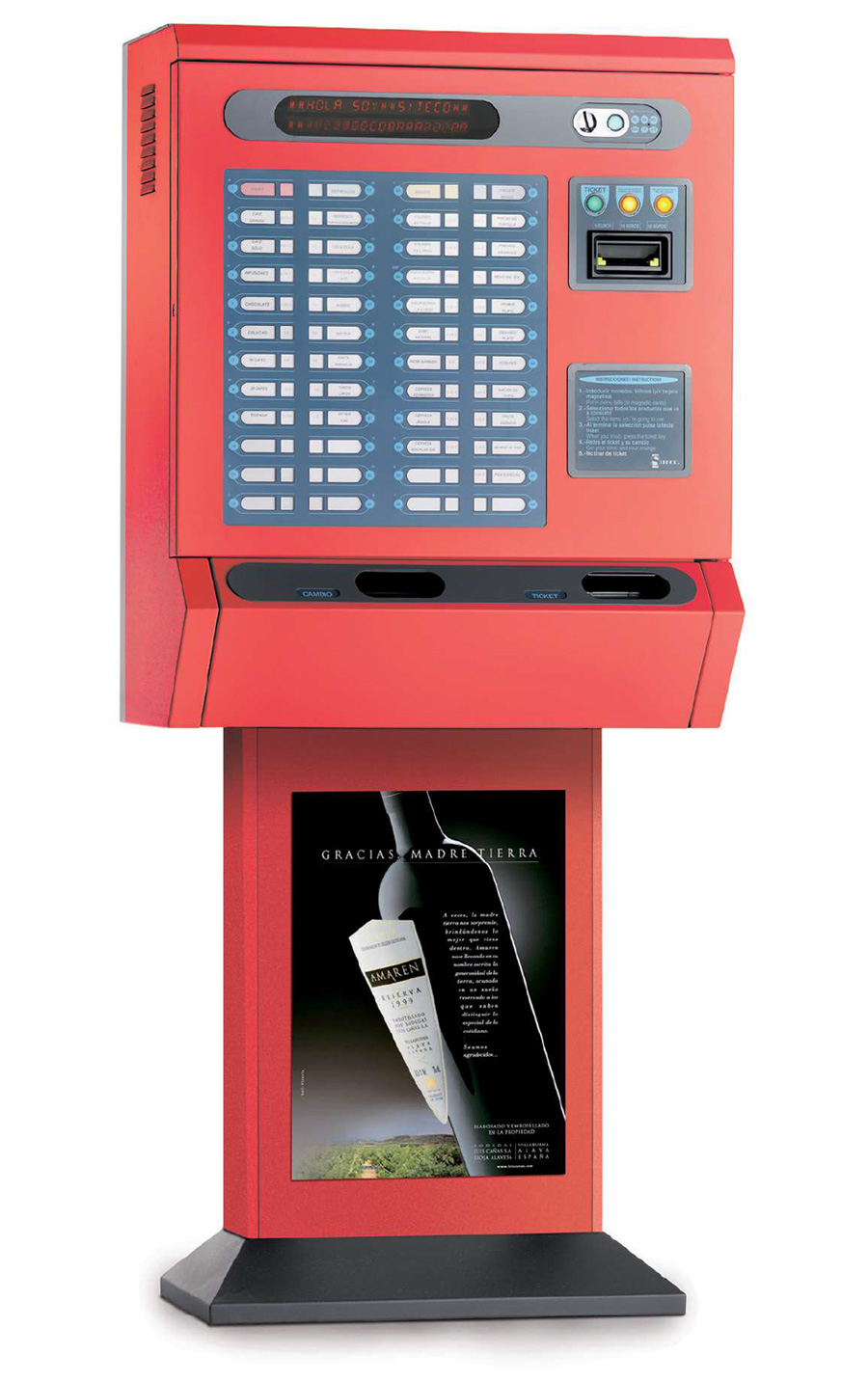 Product sheet in PDF (cas/eng)
Request more information
A long road travelled
Proven experience in the management and automation of payment systems
At SITECO, we have more than 20 years of experience in the management and automation of systems and applications for the sale, billing and/or payment in various sectors.
Our references speak for us

Automatic payment and ticket machines
Becolarra, 2 Pab. 25. 01010 Vitoria-Gasteiz (Spain)
Phone: (+34) 945 22 30 54
WhatsApp: (+34) 609 939 706
Email:
info@sitecosl.net
Our Services